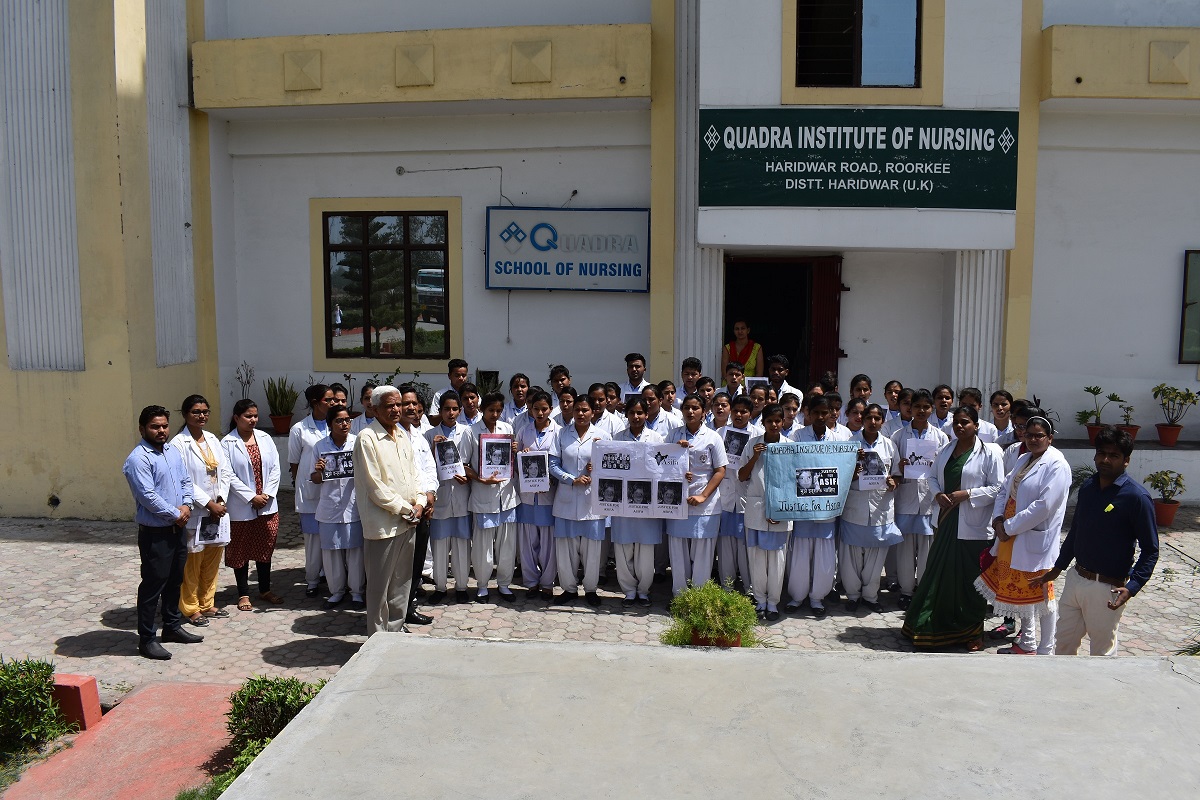 QUADRA INSTITUTE OF NURSING
Institute of Nursing – Roorkee made a modest beginning in 2012 with a focused objective to create future nurses for the rural development in India. The Institute is an integrated organization, where faculty administration and students parcticipate actively and collectively in developing the institute towards attaining higher levels of excellence.
It is located at a distance of 6 km from Roorkee on Rooekee-Haridwar NH-58 anidst picturesque and tranquil surrounding that provide a development. The institute offers world class professional education at very affordable fee structure as it is run by a nonprofit educational Trust engaged in making a meaningful contribution in the socio-economic development of the nation.
Apart from this a number of extracturricular activities are organized for the overall development of the studies and also to enchance their creativity and communication skills. The institute has vibrant training and placement cell that helps and guides the students to secure good placements.
On account of these features, the institute attracts students from all corners of the Uttarakhand & near stste for adminission various coureses.